If you visit Austria's Grüner See in the winter, you'll be in a good place for a mid-hike break where you can relax on a park bench and here the birds singing in the trees.
Buf if you decide to visit the same place in the late spring or early summer, you'll find a beautiful "Grüner See" – green lake – that will need scuba diving gear to relax on the same park bench.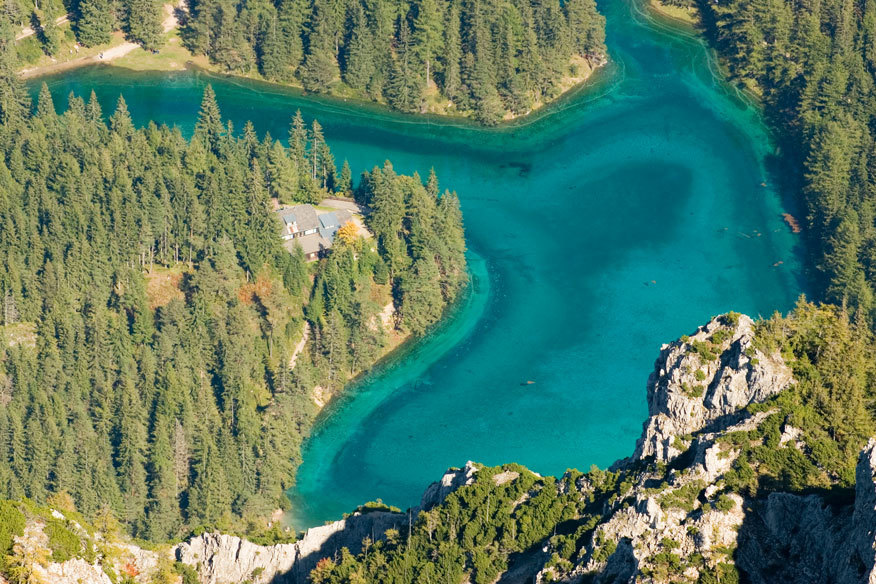 In the heart of the mountains
Grüner See is located in Styria, Austria, it's surrounded by the Hochschwab Mountains which are famously snow-covered for most of the time of the year.
During the summer, fall, and winter, the lake is around 21,500 square feet of a green natural park with normal park facilities where you can have some rest while hiking through the mountains.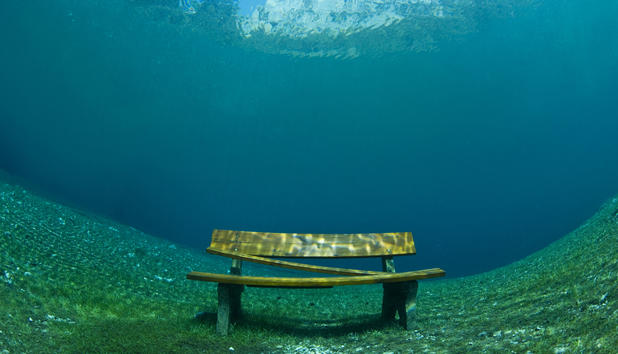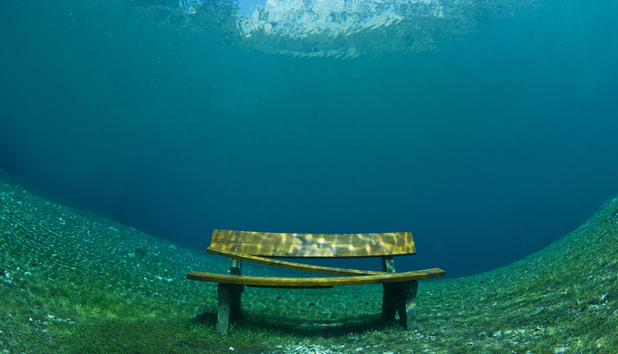 But at the start of spring and up to July, the snow starts melting forming a much bigger lake (43,000 square feet) with depth ranging from 1 to 12 meters in different parts of the lake.
The benches, the pathways, the bridges, and many surrounding trees go underwater making Grüner See becomes a breathtaking natural spectacle with the Hochschwab Mountains in the surrounding.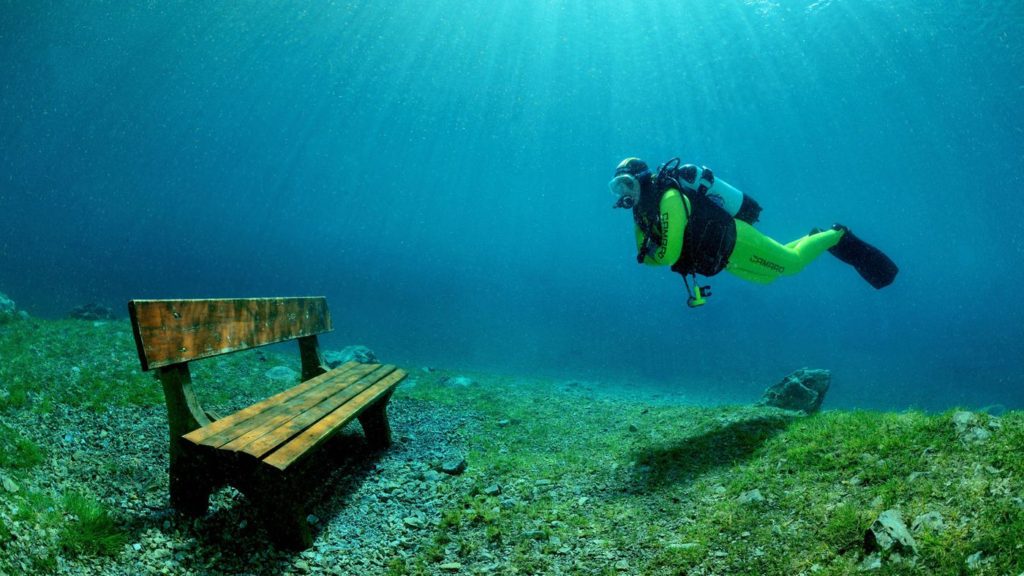 No more scuba diving
As the park's popularity grew, the fear of losing the green color of the underwater park rose too, which lead to a decision by the local parks department to make all watersports illegal in the lake including the most famous sport, Scuba diving which had the biggest share of tourist attraction to the lake.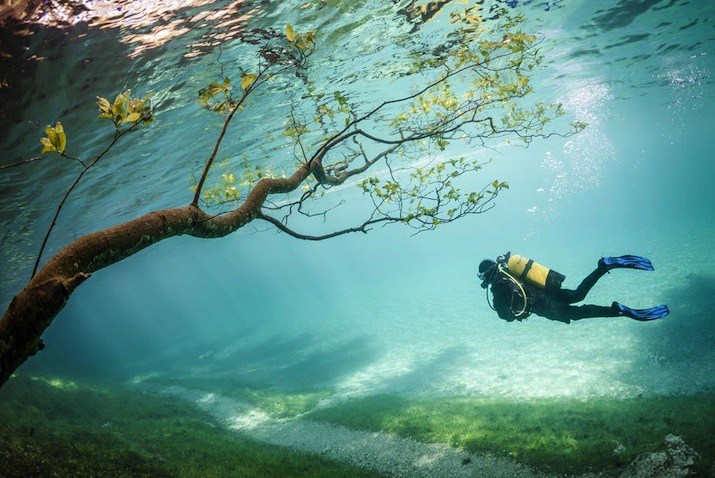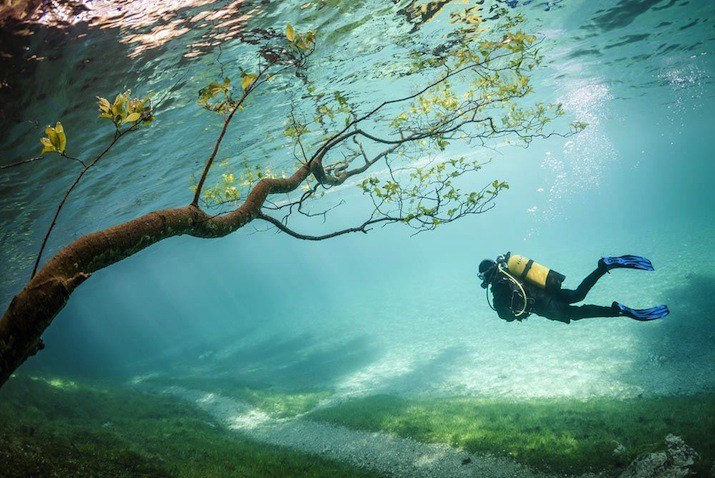 So starting from that decision you'll not be able to experience the relaxing moment on an underground park bench but until this is changed we can still enjoy the internet's wealth of scuba diving video for the lake.
Internet's wealth
Below are some of our favorite videos of divers playing around the underground park.
If you like this kind of stories and you don't want to miss anything you can follow us on Instagram, Facebook, Twitter and Tumblr for more updates, also you can join our community by opting in our newsletter.